The City
The City is the primary means of communication for our Fort Worth campus. Join the campus group for the latest news and updates.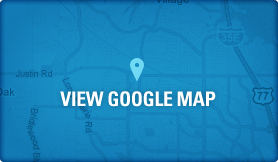 Fort Worth Staff
Lee Lewis
Fort Worth Campus Pastor
(972) 537-1241
Email
Brittany Garringer
Executive Ministry Assistant
(972) 537-1241
Email
Mason King
Home Groups Pastor
(972) 537-1333
Email
Charity Keldie
Preschool and Children's Minister
(972) 537-1353
Email
Randy Fuller
Worship Minister
(972) 537-1354
Email
Frequently Asked Questions
When will the Fort Worth campus launch?
The target date to begin meeting for weekend services is summer 2013. We are currently renovating the buildings to accommodate our Preschool and Children's ministries and to expand the Worship Center. Prior to the launch in the summer, we will hold Elder-led Prayer and Town Hall meetings in the Fort Worth area. The best way to keep up with the details of these gatherings is to join the Fort Worth campus group on The City, where Campus Pastor Lee Lewis is keeping everyone updated on various launch details.
Where is the campus located?
The campus is located at 2100 Morrison Drive, Fort Worth, 76112.
Are we merging with the church that met there?
No. This campus is not launching like the Denton and Dallas campuses. We purchased the building, and the church that occupied the building moved to another location.
What do we hope to accomplish with this fourth campus?
We've consistently taught over the years about the need for us to reach our neighbors with the gospel and to do community where we live. It's hard for members and attendees who drive up to an hour to one of our current three campuses to do that and still remain plugged into the life of our church. This is part of the vision of gospel-centered multiplication and multi-site campuses – people being in their own communities, reaching out to neighbors and friends with the gospel and inviting them to a nearby church service.
How does this additional campus fit into our gospel-centered mission?
In 2011, when we shifted to our new mission, we felt the greatest tension in the area of gospel-centered multiplication. We believed that we had little traction and direction in this area. We started praying, that the Lord would open doors for us, and we're excited how He has answered. The Fort Worth campus is an answer to prayer, as is the strengthening of our relationship with Acts 29, where Matt now sits as president.
Whether we commission men to plant new churches, send missionaries to other parts of the world or launch new campuses, we multiply for the glory of God to spread the good news of the gospel of Jesus Christ. Gospel-centered multiplication is about the mission of God in the world. This is what He is doing. We want to follow God in His mission and be faithful as a church body to follow Him where He leads us, whether this is in Fort Worth, Plano, church planting, our neighborhoods or our families.
Are we going to continue planting churches?
Yes. Church planting is very much a part of what we believe God wants us to do as part of gospel-centered multiplication. That's one reason we are excited about Matt's role as president of Acts 29, whose sole purpose is church planting. New campuses, sending missionaries, church planting, training new pastors – they're all a part of gospel-centered multiplication. Pray that we will continue to train qualified men to send out and start new churches in areas near and far.
For more information about our Sending Program for church planters and missionaries, visit our website.
What else can we be praying about?
Pray also for Home Group leaders in the area – that they would begin to mobilize their groups to serve as key volunteers. Pray for all of our members and regular attendees as they begin to share with their neighbors and co-workers about our new campus and invite people to come and hear the gospel. Pray for the neighbors who are nearby the campus – that the Lord would stir their hearts to attend. Pray for God's name to be glorified in this new area of the metroplex.